Chovatelská stanice: KENNEL V. AUGUSTA RAURICA

Adresa: Greater Swiss Mountain Dog kennel
Telefon: +386/41/796633, +386/5/6569060
Zodpovědná osoba: Augusta Raurica
www: www.swissy.eu/
Mail:

Hodnocení: 48 bodů ze 100
Chovatelská stanice: Velký švýcarský salašnický pes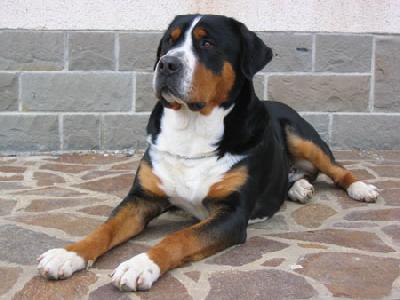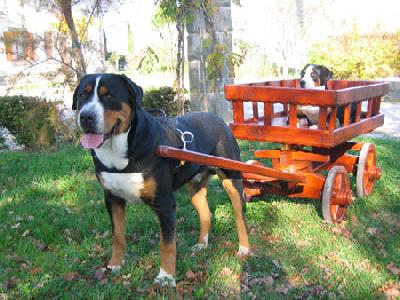 O nás:
We would like to present you our beloved family members and our kennel named 'von Augusta Raurica'.
Our first Swissy comes from a small Slovenian kennel. With him we got familiar with this fantastic breed, he taught us how to work with a Swissy and with him we began to visit dog shows.
In 2005 we have imported Karhunkierros Esta Elline, a female with outstanding pedigree with many famous and successful Swissies in it. We are thankful to her breeder for trusting us this wonderful girl of excellent health.
We think that socialization is a very important process, especially for Swissies. Because of that we have gone to dog school with both dogs since they were puppies. They both have obedience exams done.
Breeding combinations will always be carefully chosen in order to get healthy puppies with suitable character and will be as close as possible to the breed standard.
More about our Greater swiss mountain dogs: http://www.swissy.eu/
For more information please contact us:
+386/5/6569060
+386/41/796633
info@swissy.eu
skype name: swisssy
O plemeni:
More about Greater swiss mountain dogs:
http://www.swissy.eu/about-greater-swiss-mountain-dog.htm
Chovatelská stanice: KENNEL V. AUGUSTA RAURICA

Adresa: Greater Swiss Mountain Dog kennel
Telefon: +386/41/796633, +386/5/6569060
Zodpovědná osoba: Augusta Raurica
www: www.swissy.eu/
Mail:

Hodnocení: 48 bodů ze 100
Zabýváme se chovem:
Velký švýcarský salašnický pes
Chtěli byste přidat záznam o své stanici ?
>KLIKNĚTE ZDE<
Podpořte nás
·
Kontakt
·
Kniha návštěv
·
Hry online
·
Games online
·
RoboStav